Narrow-Bandwidth Television Association
Website for television and imaging using mechanical, radio and early electronic systems.
NBTV Club CD Number One
Test pictures and live moving video in 32 line NBTV club standard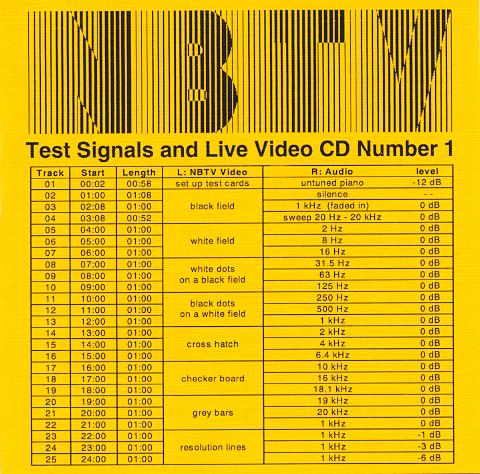 Inlay card giving an overview of the contents of the disc.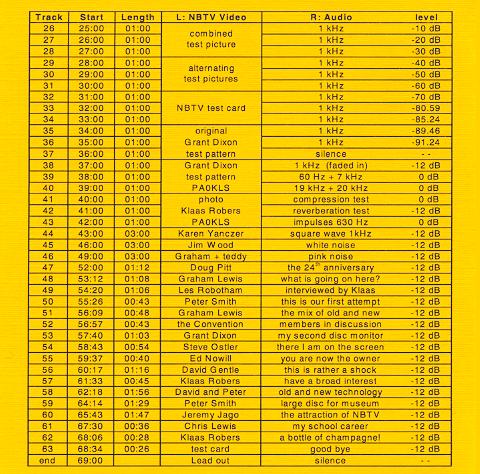 More contents of the disc on the back side of inlay card.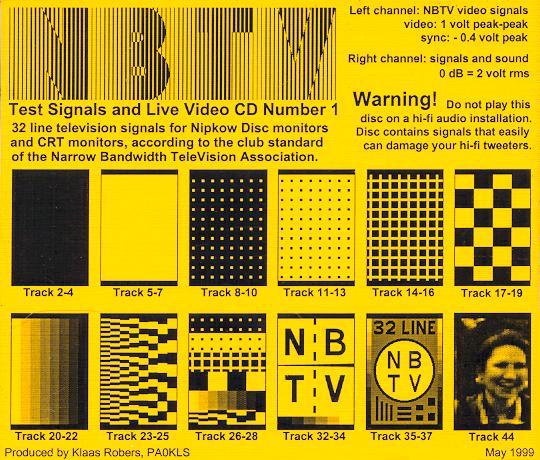 Back card of the jewel case gives examples of test pictures.
Downloadable:
A5 description of the NBTV-CD number 1 in pdf-format.
This disc is not a CD-ROM!
It is a normal audio CD, that should be played in a HiFi CD player, but the sound of the left channel is occupied by the NBTV video signal. Click
here to listen at a sample of the sound of NBTV.