There are three ways of reflecting a beam of light :
1. Using a surface silvered mirror.....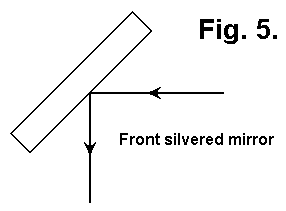 2. Using a rear silvered mirror........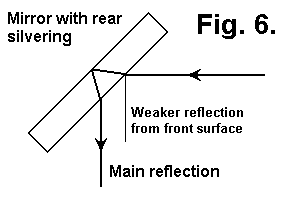 3. Using a prism...........................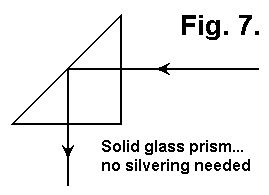 Methods of fig. 5 and fig. 7 are to be preferred. With a rear silvered mirror there is a possibility that reflection can also take place from the front surface and mul-ti-ple images can be formed. This is especially true for bright objects such as a lamp or a candle flame. It is not often a serious problem with the sort of scenes which are found in front of the NBTV camera.