Narrow-Bandwidth Television Association
Website for television and imaging using mechanical, radio and early electronic systems.
Latest Newsletter
Home
Urgent request from Jeremy. Please send the team any material that may appeal to other club members for future Newsletters as this limits the issues we can supply each year. You can use the
contact page
to reply to our request.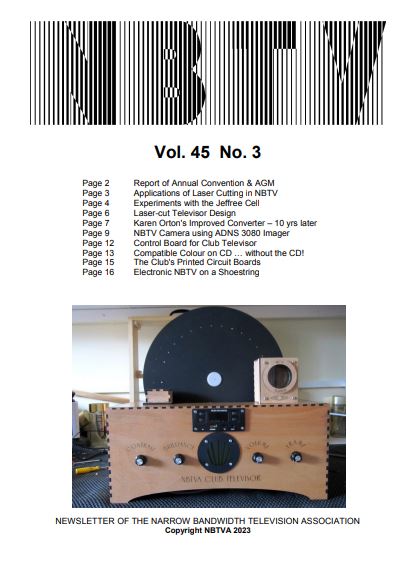 The NBTVA newsletter is published two to four time a year dependent upon amount of material supplied by members. Any material you may find interesting to other members can be submitted to Jeremy Jago for publication.

We have been experiencing postal delays in various countries including the UK through no fault of our own or the printers. To be fair we have decided in future to email all members with the electronic pdf version simultaneously then members who have opted for the paper version will still receive their excellently printed version through the usual postal system in due course. It is always nice to see the printed version appearing on the doormat. In order to do this, members need to ensure the membership coordinator Dave Gentle has your current valid email address.