Narrow-Bandwidth Television Association
Website for television and imaging using mechanical, radio and early electronic systems.
NBTV Handbook
Several articles that have been printed in the NBTV Newsletter are newly edited in a nice A5 format and taken together in this handbook. The history of NBTV, simple and more complicated projects, mechanics, electronics, optics theory, standards, info about the club, weblinks, all is covered in 68 pages. Some of the chapters are also accessible on this website. Although reading a handy booklet in a good chair might be more comfortable.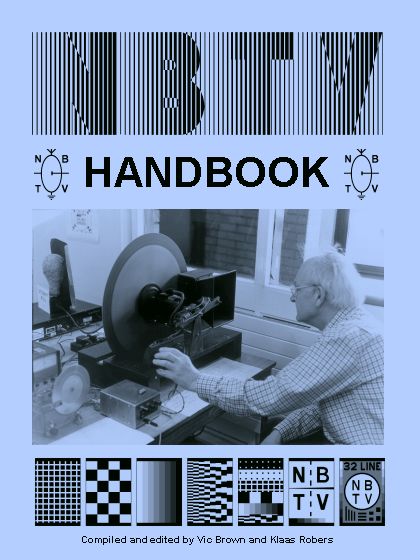 Cover of the Handbook in the handy A5 size.
Have a look into some
chapters of the Handbook on our website